Are You Ready to Reach Your True Potential?
As an experienced, no-nonsense person in your corner, I will help you reach your career goals and desired outcomes. I will listen to where you are now, work with you to uncover – and overcome – your obstacles in the most efficient way possible. More than a traditional coach, I roll up my sleeves and hold you accountable for the goals you set. Working together, we will diagnose issues, define priorities, determine the step changes that need to occur, and deliver results that quiet the noise, helping you regain focus, get your life back, and fulfill your true potential.
Did you know that only 20% of people achieve their true potential? You can beat that statistic! Reaching your true potential means embracing a positive mindset and building a foundation of critical thinking skills that you apply when and where needed. Lasting, positive change requires 20% insight and 80% mental muscle. Working together, I will teach you how to identify and manage self-sabotaging behaviors that are holding you back and preventing you from realizing your true potential.
I will help you become a better leader, significantly improve your performance and increase your productivity, creativity, happiness, and innovation. Learn how to gain control of each day and work towards achieving the vision you set. Motivation and energy levels will increase substantially as you build your mental muscle.
When a guest on the Burn the Ship podcast, Sue talked about what it means to be a business facilitator and coach. She describes the NOW, WHERE, HOW process and how she works with clients to build sustainable businesses.
Don't Just Take My Word...
Michelle Cooper, CPO®, Certified Professional Organizer, Put It There Professional Organizing
Sue introduced the PQ program to both me and my daughter, which I initially did as a way to support her. It wasn't long before I realized the benefits of the program would help me with my own personal growth as well as in many client interactions. I have applied many of the principles in my every day life allowing me to recover faster when stress hits, approach personal and business conversations from a different perspective, and overall having a healthier, more positive outlook. The app is extremely intuitive and loaded with helpful information and guidance.  While I am just now starting with the Grow program, I look forward to learning and putting it into practice even more.  Sue has been a fabulous coach throughout the process, answering questions, checking in and requesting feedback to help on a personal level. I have recommended this program to friends and clients and will continue to do so.
Melody H. Demasi, Attorney – Dennis, Corry, Smith & Dixon LLP
"I cannot speak highly enough of Sue and this program. I use the communication and organizational skills I learned through her business coaching every day, and I have found purpose and value in my work beyond completing daily task lists. I highly recommend her and her program for anyone looking to grow their business and confidence, and anyone who could use a little more balance in their lives."
Bryan Koepp, JD, CFP, TEP – Wealth Planning – National Executive at Regions Bank
"Sue facilitated a strategic planning workshop for my team. As part of the process, she worked with our team members in helping them identify strategies pertinent to their functional areas. By doing so, we created a cascaded strategic plan that aligned our people with the vision of the wealth department. To ensure success, Sue coached me in the areas of leadership, plan execution and accountability. Working with Sue provided the needed nudge to step up our game and created a successful team."
Tom Legens, Web Architect, WebArc Technologies
"I'm not going to bury the lead, Sue at Accountable for Change helped us gain control of our business. When I started working with Sue, my business was in dire straits with seemingly no light at the end of the tunnel. Immediately, Sue was able to recognize the type of assistance we needed and began helping me construct a plan to get out of our hole. Sue is everything you want in a consultant. She has experience, keeps a cool head, and actually holds you accountable. I'm forever grateful to Sue not only as a business coach but also for the personal touch she puts into her coaching. I trust Sue and so should you!"
Alicyn McLeod, CPA, CFP – Tax Advisor – Atlanta.Tax
"I am so glad Sue is on my team, helping me build a better business for me, my colleagues, and my clients. I rely on her for high-level strategic concerns, as well as getting down in the weeds to work through specific business problems."
Mark McKenzie, Owner, Docqmax Digital Printing
I have had the privilege to know Sue Groszkiewicz for quite a while and have always known her to be the kind of friend and strategic partner that can always be counted on when needed.
First let me say her loyalty is bar none. We first met when I called on her to try and sell my printing services to the accounting firm she helped manage. She politely declined and mentioned she was using a client of the firm and was very happy with them and then she very politely wished me luck on my next sales call.
Later as the years progressed, we continued to see each other at many C-level events, and we did become friends and strategic partners. Sue was always there if I had any financial, business and or management questions for myself or one of my clients. Always providing sound advice and to the point.
What Are Sue's Two Biggest Differentiators?
I start by identifying where you are now, where you want to go, and how you can get there. How do we do that? We will start by developing a 90-day plan for achieving your desired outcome. Then, through regularly scheduled coaching calls, I will hold you accountable for working your plan.
You can create sustainable positive change and increase your capacity to respond to life's challenges with a positive – rather than a negative – mindset. Learn how to identify self-sabotaging behaviors and stop them before they negatively impact you. Your behavior is a direct reflection of your leadership style and success. Daily mental fitness training builds mental muscle for lifelong peak performance, wellness, happiness and success.
Insight and Thought Leadership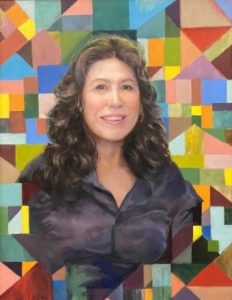 I recently experienced a profound loss. My sister-in-law, Cynthia, passed away last month. Cynthia was not just anyone; she was a remarkable soul, known in her industry as a leader and respected by her firm, clients, and peers. But what…