Achieve Sustainable Success
Accountable For Change helps business leaders diagnose issues, define priorities, determine the step changes that need to occur, and deliver results that lead to companies that demonstrate sustainable success.
Hear what Ralph Engelberger has to say about working with us
ROI-led and results-driven
Accountable For Change was engaged by Angie Fife and Ralph Engelberger from Project Development Services to facilitate a strategic planning workshop. They invited all 42 team members to participate. That alone was an impressive demonstration of valuing their team.
That was in 2015. Since then our work included a leadership academy with quarterly workshops and 1:1 coaching for 8 people, ongoing strategy development and accountability, 1:1 coaching of the CEO and COO, ad hoc problem solving meetings, and quarterly workshops including profit improvement, team development and growth strategies.
All our work is underpinned by the only statistically-proven change model in the world, with an industry-leading 80% success rate. (Typical success rates on change initiatives are reported at around 30% - various sources.) Check out our Change Success Business Model here.
A Hay Group Study of Fortune 500 companies found that 21 to 40% utilize Executive Coaching ... showed an ROI of 5.7 times the initial investment or a return of more than $100,000 according to executives who estimated the monetary value of the results achieved through coaching.
Stacey Gorowitz believes every business owner must have a CPA, attorney, banker AND a business coach
Founding Principal and CEO -
AFC provides us with actionable tools & processes that help us work on key initiatives, many of which we use on a regular basis such as decision matrices, performance standards for key result areas, mind maps and space reports. I have found this to be far superior to other coaching methodologies that lend lip-service to reaching for developing BHAGs.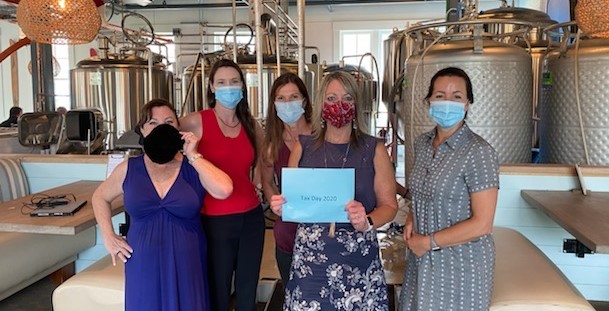 Sue Groszkiewicz
Business Performance Coach and Strategic Problem Solver
Sue Groszkiewicz serves as the catalyst for the change that drives clients to higher levels of success. Through facilitation, coaching and training focused on strategy, management, leadership and problem solving for individuals and organizations, Sue shows her clients how to create lasting change in themselves and their organizations.
Advantages of Choosing Accountable For Change
Professionalism and Expertise
Reliable and Confidential
Growth & Profit Solutions (GPS) Business Diagnostic
Identify your top 3 improvement areas