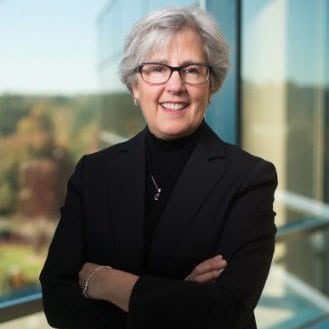 Strategic Business Advisor & Coach
With over four decades of business leadership and consulting experience, Sue Groszkiewicz serves as the catalyst for change that drives clients to higher levels of success. Through facilitating, coaching services and training focused on strategy, management, leadership and problem solving for individuals and organizations, Sue shows her clients how to create lasting change in themselves and their organizations. Sue earned the designation of AMSF Plus for her implementation support work related to Academy Leader Groups.
Her passion is helping others identify limiting barriers to become the visionaries their companies need and facilitating transformation to create more successful, sustainable organizations. Sue's work in this area is respected by peers as well as clients; in 2009, she received the CPAFMA Achievement, Commitment and Excellence (ACE) award for work done at her firm.
Sue's professional background includes extensive experience in accounting, leadership and management, both on the financial side and as a trusted business advisor for organizations that include professional service firms, non-profits and corporations, where she managed the process to better position organizations for profitable growth. She is a consulting member of the CPA Firm Management Association, a coach for Mindshop, a certified, professional trainer with Dale Carnegie and serves as a facilitator for the Leading Edge Alliance.
Sue holds a BBA in Management and another in Accounting from Georgia State University. During her childhood in Brooklyn, NY, she often traveled with her father, a career Marine, and attended his business meetings, gaining early exposure to the principles of personal and business success. As a result, Sue grew up thinking in terms of analyzing challenges, overcoming obstacles and delivering strategic, insightful leadership – or as her Dad put it, "doing things right" while doing the right things. That sort of "think to win" attitude was similarly reinforced by her high school basketball coach, Corky Kell, whom Sue also credits with influencing her mindset.
Now a resident of Marietta, GA, Sue is married and has two adult step-children, a young granddaughter and a grandson, as well as a twin brother who lives nearby and an older brother in Oregon. When not helping clients, she enjoys spending time with family, traveling, golfing, cooking, gardening and sharing wine with friends (but only the good kind, of course). On the rare occasions that Sue hears the siren song of dessert, it's usually a Dairy Queen chocolate dipped cone that calls to her.